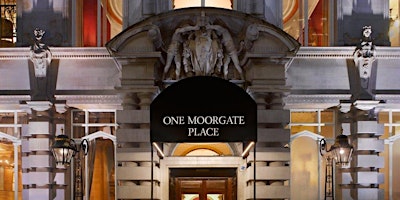 Event Information
You are welcome to attend Big Call: Fixed Income ETFs Event
London
England
EC2R 6EA
GB
West Africa Money now list this event called Big Call: Fixed Income ETFs which is taking place on .  Our mission is Money, Business And Investments to help you in becoming successful.
Please keep an eye out for our updated agenda. In the meantime, here are some of the topics covered in 2019's Fixed Income ETFs event:
Opening Keynote: : FTSE Russell Global Markets Research – Developed and emerging market bonds in a low interest rate world
Panel: Central banks and trade wars: What fundamentals are driving fixed income markets?
Bonds have bounced back in terrific fashion this year as central banks turned away from their hawkish policies following the wobble in Q4 2018. As the Federal Reserve continues to release dovish signals to the market, investor appetite is increasing for riskier parts of the market. However, is this a wise idea so late in the cycle? The ongoing trade war between the US and China combined with the evergreen risk of another eurozone crisis makes navigating the bond market a tricky prospect even for the most skilled investor.
Panel: New ideas in the search for yield
With the Federal Reserve almost certain to cut interest rates later this year, investors who want a steady yield are being forced to turn away from government bonds and look at other options. Gone are the days when the 10-year US Treasury paid you 7%, instead, the 10-year German Bund is being auctioned for -0.24%. In this low yield environment, investors are being forced to other parts of the market however, this presents significant risks so late in the cycle. This session explores some new ways investors can approach the never ending search for a greater risk-return profile.
Fireside Chat with M&G's Jim Leaviss: What next for strategic bond investors?
Panel: Investor spotlight: Investigating the increasing demand in fixed income ETFs
Global assets in fixed income ETFs recently surpassed $1trn however, many believe the asset class is only just getting started. ETFs still account for less than 1% of the entire fixed income market so the growth potential is huge. This panel will explore current investor behaviours and the different ways they are gaining exposure to the asset class.
Panel: Fixed income ETFs 2.0: What do the new breed of products look like?
With BlackRock controlling over 60% of the fixed income ETF market in Europe, ETF providers are moving away from the traditionally passive space that is dominated by the bigger players. Fixed income smart beta, credit default swaps and fallen angel ETFs, to name but a few, are quickly developing areas, however, are they viable investment options and do investors need them?
Keynote: The Development of Passive Investment in Europe: presentation of the results of the EDHEC-Risk European ETF Survey 2019
EDHEC-Risk Institute will unveil the results of the EDHEC European ETF, Smart Beta, and Factor Investing Survey 2019, conducted as part of the Amundi research chair. This survey, conducted since 2006, is aiming to provide insights into European investors' perceptions, practices and future plans in the domain of ETFs and Smart Beta.
Your Venue Location On Google Map
Your Google zip or post code look up is

EC2R 6EA
Find more on Eventbite.